John Bell & Croyden is proud to present SkinCeuticals – a skincare brand whose mission is to improve skin health. Committed to leading the skincare industry in terms of research and innovation, the brand promises to provide advanced skincare backed by science.
Their skincare philosophy centers on three main pillars: Prevent, Protect and Correct. Each of these principles work synergistically to provide healthier-looking skin and effective anti-ageing results.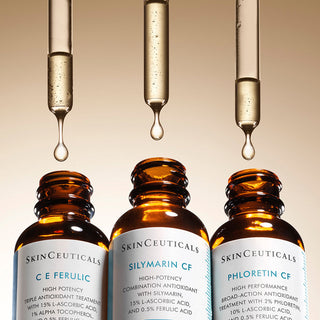 How to Choose the right SkinCeuticals Antioxidant Serum for your Skin
Skinceuticals is famous for its potent antioxidant serums which provide advanced environmental protection and are clinically proven to improve the appearance of fine lines, wrinkles, and promote a naturally even skin tone by neutralising free radicals.
However, which one is the right one for your skin type? SkinCeuticals Experts have given us a handy guide to help you decide.
prevent & protect with
Antioxidant Serums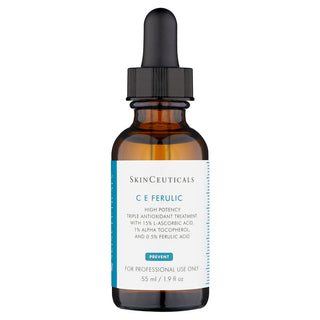 bestseller
C E Ferulic
A revolutionary antioxidant combination that delivers advanced protection against photoaging by neutralising free radicals, boosting collagen synthesis, and providing unmatched antioxidant protection.
skinceuticals
The Collection