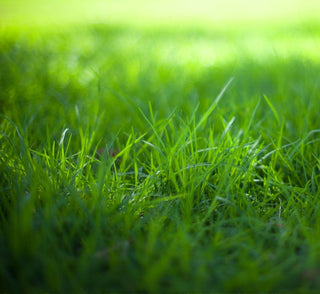 The Environment & WEEE
As a Responsible Healthcare provider, our commitment to 'holistic health solutions' encompasses the recognition of the relationships between a healthy environment and human wellbeing.
Physical and Mental Health Benefits of the Environment
Accessible green spaces have the potential to provide a wide range of physical and mental health benefits, increasing our wellbeing but also reducing health care costs. Ecosystems and biodiversity are valuable for the goods and services they provide (water, clean air etc.) and are essential to a sound quality of life. Maintaining a healthy environment means preserving essential life-supporting systems also referred to as ecosystem services.
Medical value of Nature
Not preserving the environment and biodiversity can also directly impact our health by losing innovative molecules essential for the development of new medicines and vaccines.
Environmental Management System
John Bell & Croyden is committed to manage its activities and control their impacts through the implementation of an Environmental Management System (EMS), being the first retail pharmacy in the world to be accredited under the international standard ISO14001 since 2003 by the British Standards Institution (BSI).
Our EMS is a tool to manage how our activities interact with the environment and continually improve our environmental performance. Through our EMS, our environmental performance has significantly improved. It also supports us on a daily basis in our legal compliance, emergencies preparedness, Health and Safety and other operating procedures.
Overall, John Bell & Croyden aims to 'inspire more positive lives'. By following a sustainable approach we want not only to dissolve any negative impact on the environment but also promote positive inputs on society and the economy.
Waste Electrical and Electronic Equipment (WEEE)
John Bell & Croyden has a clear responsibility and a role to play in implementing the WEEE Regulations which seeks to address the 1.2 million tonnes of electrical and electronic waste produced by households every year in the UK alone.
Waste creates a number of environmental problems and this is particularly true of electronic wastes which may contain heavy metals and so called 'chemicals of concern'. Simply discarding Electrical Equipment to landfill is no longer an option.
We won't be able to take waste items directly back in our store but we have opted to join forces with other retailers to support the development of a more accessible recycling network for the majority of households under a Distributor Takeback Scheme.
If you have waste which you wish to recycle, you can use the Recycle More website to find the closest recycling site for your waste: http://www.recycle-more.co.uk
If you have a question or would simply like to know more about John Bell & Croyden and the environment, then please email us at jbc@johnbellcroyden.co.uk