Putting the power back in your hands
LYMA comes at wellness from all angles to help you look and feel your best. Each product in the LYMA family has a symbiotic relationship with the other, working together to deliver life-changing results from the inside out. Engineered with ten patented proven ingredients in one powerful formula, the LYMA Supplement radically upgrades the body's systems to improve everything from sleep to mood, and skin health, thanks to its potent anti-inflammatory properties. 100x more powerful than LED, the LYMA Laser is the world's most powerful at-home beauty device, able to transform skin from the base layers up and delivering clinic-grade results in as little as twelve weeks. As far as a 360° approach to health and beauty, nothing as comprehensive as the LYMA universe has existed until now.
skincare
An epigenetic breakthrough
Empower your skin by addressing all eight mechanisms of skin ageing, with a proven ability to induce unprecedented transformation to the appearance and future of your skin. Packed with over 80% active ingredients, the two-step protocol consists of the LYMA Skincare Serum and Cream and as a revolution in skincare, this world first formulation is a feat of engineering, powered by breakthrough Genolytic™ technology, which delivers measurable results in the short and long-term, increasing skin's cell renewal, circulation, hydration and barrier-strength.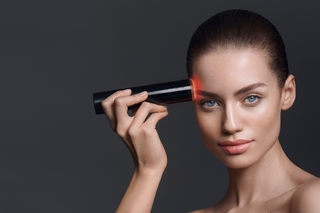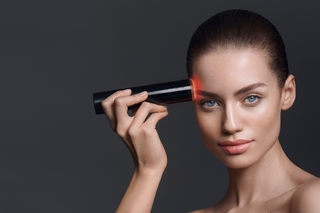 LYMA Laser
Clinic-grade laser technology
100x more powerful than LED
Suitable for all skin tones and skin types
Portable, Powerful, Painless
Zero recovery time
Endorsed by A-list facialists, dermatologists, and plastic surgeons
Treats all skin conditions painlessly, with transformative results in 12 weeks
the laser
The world's most powerful at-home beauty device
Portable. painless and safe for all skin tones, the LYMA Laser is the world's most powerful at-home beauty device. Its pioneering low-level laser therapy reaches the base layer of the dermis, effectively transforming the skin from within in as little as 12 weeks. It's the first time a laser of this transformational power can be safely used outside a clinic. To supercharge the results the LYMA Laser Starter Kit includes Oxygen Mist & Glide duo.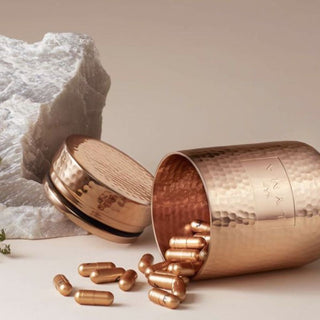 LYMA Supplement
Maximise your immunity and strengthen your system.
Strengthens nails, restores the thickness and lustre of your hair
Nourishes your skin from within for elasticity and glow.
Sharpen your focus and clarity of mind.
Master your sleep.
Beat stress, anxiety, and mood swings and bring everything into balance.
the supplement
Ten proven ingredients in one perfect formula
The ultimate supplement formulated by the world authority in pharmaco-nutrition, Dr Paul Clayton. Engineered to unlock powerful benefits, beyond the potential of a healthy diet, and optimise your body's natural potential. LYMA is the only supplement in the world which combines ten patented ingredients, each peer-reviewed and proven to unlock your potential. Ten proven ingredients. One powerful formula designed for a circle of benefits.