Doing vitamins differently
Making vitamins easy to take, easy to understand, and easy to love. Empowering wellness with exceptional ingredients.
At Nutriburst, they're doing vitamins differently; on a mission to redefine health and revolutionise the vitamin industry, one gummy at a time. Each gummy made is vegan, sugar-free, and crafted without artificial colours or flavours to meet the most stringent quality standards and regulations.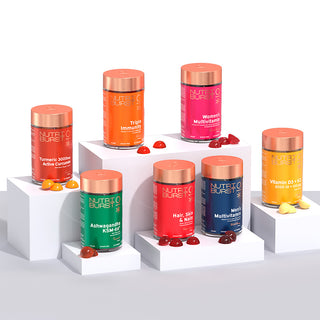 Read the blog
The Benefits of Gummies over Tablets
We spoke with Jenny Tschiesche, Nutritionist of Nutriburst, who explained to us the advantages of gummies over tablets.