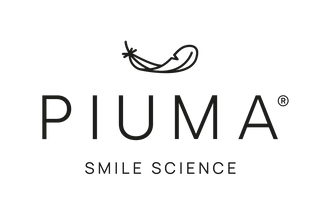 P I U M A® is an Italian brand founded in 2020 to create products for beauty care, starting with daily oral hygiene. With essentials PIUMA invented the Piuma Smile routine, made of thoughtful design, aesthetics, science, and technology — entirely made in Italy.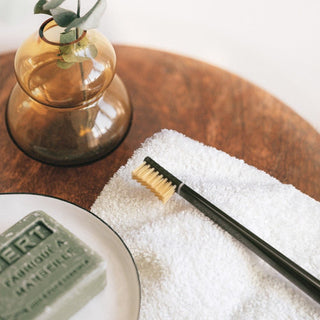 Bristles with Vitamin C
By introducing the Vitamin C into the toothbrush's bristles for the first time, PIUMA brings another innovation to improve the oral health and hygiene. Vitamin C eases the gum tissues healing with a reduction of bleeding trend. It also increases the immune defences by supporting the gum health. Piuma's brushes with these bristles have been prepared and tested for the Vitamin C dissolution into the water. A special instrument for the rubbing tests performed a cycle of minute brushing and showed and measured the Vitamin C quantity released by
the bristles: 3 µg.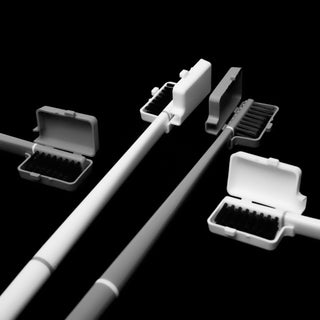 Anti-Bacterial bristles
The anti-bacterial bristles are Tynex® rounded premium micro bristles with a minimum thickness of 0.1 mm able to perfectly remove the organic film without damaging the gums in anyway. Available in the soft and medium version with ctheir typical black colour.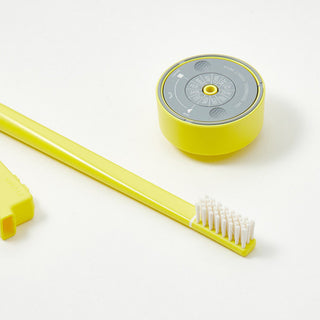 Bristles with Echinacea
Echinacea is able to protect the respiratory track and strengthen the immune system by stimulating our natural body defences, and it performs an antiviral and anti-bacteria action. Its main functions are anti-inflammatory, healing and immunostimulant, and it is perfect for the hygiene of gum lines and interdental spaces. It also reduces the bad breath and removes the halitosis bacteria.
"Beauty starts with your smile, welcome to the oral beauty care era!"
- Michele Longato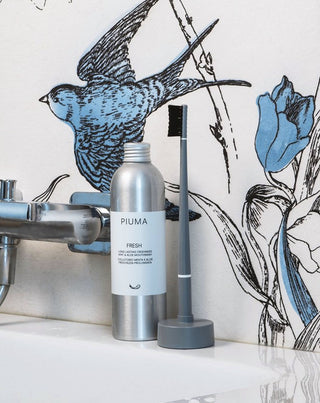 meet the ceo
Michele Longato
Read the conversation with Michele as we discuss the unique bristle technology and iconic design of the oral care range. Find out more about the science behind the range and Michele's tips to maintaining good oral hygiene.