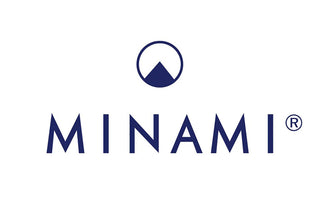 Pure Omega-3 supplements
The MINAMI omega-3 journey starts in the cool, unpolluted waters of the South Pacific. Here, we source small, sustainable species of fish to help us produce pure, highly concentrated omega-3 supplements. We pride ourselves on striving for the smallest possible environmental footprint.
MINAMI® produces pure, sustainable and highly concentrated Omega-3 supplements for the whole family.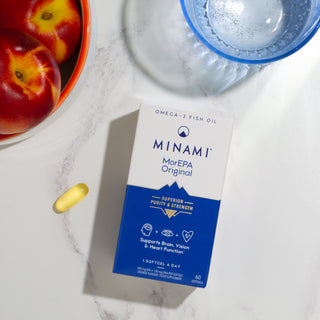 Omega-3
MINAMI® is one of the highest-concentrated Omega-3s available, so you get more Omega-3 nutrition per softgel, which means fewer capsules to swallow.
Using a patented production process to achieve unparalleled purity that is tested and certified, Minami exceeds European standards - products are so pure, that nasty stuff like heavy metals, solvents, fillers, saturated fats and toxins are undetectable.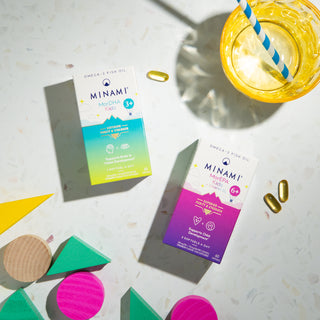 Kids
The omega-3 fatty acids EPA and DHA play crucial roles in the maintenance of a healthy brain and sharp vision in kids. The Minami kids range has been carefully formulated with the correct ratios of EPA to DHA for the needs of growing children of different ages:
For ages 1+, MorEPA and DHA liquid with added D3 in an orange and strawberry flavour
For ages 3+, MoreDHA mini strawberry capsules
For ages 6+, MorEPA Kids strawberry capsules with added Vit D3 for strong bones and optimal immune function.